Jul
9
Tue
Webinar: Wandering Behaviors in Dementia Care

@ Online Webinar
Jul 9 @ 11:30 am – 12:30 pm
Understanding Wandering – Learn about the reasons for wandering behaviors among people with Alzheimer's disease and dementia. Topics include techniques for preventing wandering, how to take precautions and plan ahead for wandering behaviors, and what to do if a person with dementia is missing. Recommendations are provided for preventing wandering behaviors, and various devices that prevent wandering are reviewed.
At the completion of the course, the participants will be able to:
• Identify the reasons why people with dementia may wander
• Recognize the dangers associated with wandering
• Identify strategies for preventing wandering
• Describe what to do if someone with dementia is missing
Date: Tuesday, July 9, 2019| 11:30 a.m.
Location: Webinar
Presenter: Kim Bailey
One (1) CEU Offered: RCFE, NHAP, CAMFT/BBS & BRN
Fee: None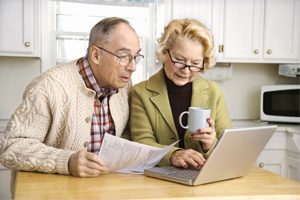 Aug
13
Tue
Webinar: Hearing Loss and Cognitive Decline

@ Online Webinar
Aug 13 @ 11:30 am – 12:30 pm
How Hearing Loss Affects the Brain – Hearing loss can disrupt the normal relationship between your ears and your brain. Learn about the different effects of untreated hearing loss, including increased risk of dementia, falling, mental health issues and tinnitus. An overview is provided of the types of dementia, statistics of hearing loss, and the role of the audiologist in treating patients with cognitive decline.
Aug
14
Wed
Memories in the Making Facilitator Training

@ Alzheimer's Orange County
Aug 14 @ 9:30 am – 11:30 am
Memories in the Making® is a unique class that allows the person with Alzheimer's disease or other dementia to express themself through painting. Learn how to use this successful method to improve communication and understand behaviors associated with dementia. No artistic background is necessary to participate in Memories in the Making®.