Sep
21
Fri
29th Annual SoCal Alzheimer's Disease Research Conference: Trials Today, Treatments Tomorrow

@ Irvine Marriott Hotel
Sep 21 @ 7:30 am – 4:00 pm
Negative headlines about drug "failures" and "flops" for Alzheimer's disease litter the media. But every clinical trial, whether the drug is effective or not, brings answers and ideas moving researchers closer to solutions. At this conference, you'll learn about important findings from past trials, current trials of promising new treatments, and what it's going to take to find successful treatments for the most urgent health problem we face as a society today.
The Annual Southern California Alzheimer's Disease Research Conference is hosted by the UC Irvine Institute for Memory Impairments and Neurological Disorders (UCI MIND) in partnership with Alzheimer's Orange County. Reaching a diverse audience of over 400 healthcare professionals, aging service providers, family caregivers, students, and researchers, the conference brings together internationally renowned experts to address our nation's progress in the battle against Alzheimer's disease and other causes of dementia.
RSVP/Tickets: https://alzconference2018.eventbrite.com
AGENDA
7:30 – 8:15 Registration, Breakfast, and Resource Fair
8:15 – 8:30 Welcome
Frank LaFerla, Ph.D., University of California, Irvine
Jim McAleer, MPA, Alzheimer's Orange County
Joshua Grill, Ph.D., University of California, Irvine
8:30 – 9:15 What We've Learned and Where We're Going
Jeffrey Cummings, MD, Cleveland Clinic Lou Ruvo Center for Brain Health
9:15 – 10:00 How Clinical Trials Work
Daniel Gillen, Ph.D., University of California, Irvine
10:00 – 10:30 Resource Fair and Coffee Break
10:30 – 11:15 Clinical Trials for Behavioral Symptoms
Constantine Lyketsos, MD, MHS, Johns Hopkins University School of Medicine
11:15 – 12:00 Clinical Trials of Dietary Interventions
Martha Clare Morris, ScD, Rush University Medical Center
12:00 – 1:00 Lunch
1:00– 2:00 How to Choose a Clinical Trial: Research Participant Panel
Moderator: Joshua Grill, Ph.D., University of California, Irvine
2:00 – 2:30 Resource Fair and Coffee Break
2:30 – 3:15 Alzheimer's Disease Prevention Clinical Trials
Mary Sano, Ph.D., Icahn School of Medicine at Mt. Sinai
3:15 – 4:00 Redefining Alzheimer's Disease: The Role of Clinical Trials
Jason Karlawish, MD, Perelman School of Medicine, University of Pennsylvania
4:00   Close
TICKET PRICING
$100 General
$200 Professional 5 CEUs- BRN, CAMFT (BBS), NHAP, RCFE
Questions? Email conference@alzoc.org or call 949.757.3720 x 3733.
For course/instructor details, CE approvals, & policies on accommodating a disability, reporting a grievance, & requesting a refund, please visit this link: https://www.alzoc.org/2018RCCE/
Platinum Level Sponsor:

Gold Level Sponsors: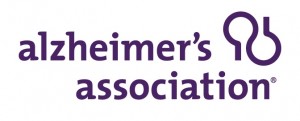 Now What? Next Steps After a Diagnosis

@ Alzheimer's Orange County
Sep 21 @ 1:00 pm – 3:00 pm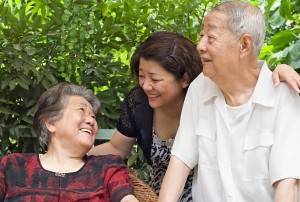 Learn about practical actions that you, your family and friends can take NOW and LATER. Learn about the HELP model, a 4-step approach. Discover tools and resources available every step of the way.
Recommended for people newly diagnosed with Mild Cognitive Impairment (MCI), Alzheimer's or related dementias, their friends, and family.
Sep
23
Sun
Sunday "Life Strategies" Series

@ United Methodist Church of Yorba Linda
Sep 23 @ 12:00 pm – 1:00 pm
Advanced Care Planning: Important Choices for Living and Dying
Brought to the community by Orange County Advance Care Planning Partners, Alzheimer's Orange County and the Orange County Aging Services Collaborative.
This FREE Community Education Class will discuss how you can anticipate and identify your wishes and ensure those wishes are honored.
This class will answer:
• How do I record my wishes in the event that I cannot speak for myself?
• How do I start the conversation with loved ones and my doctor?
• What is a POLST form?
• What makes an Advance Directive legal?