Visionary Women Caregivers Luncheon 2018
Thursday, September 13, 2018
Shopping Boutque opens at 10:00 AM
Program & Lunch begin at 11:30 AM
Rancho Las Lomas
19191 Lawrence Canyon
Silverado, CA 92676
Each year, the Visionary Women Circle of Alzheimer's Orange County honors caregivers who display extraordinary compassion in caring for those touched by Alzheimer's disease and related forms of dementia. Caregiver honorees are recognized for their commitment to compassionate care, which distinguishes them and inspires others.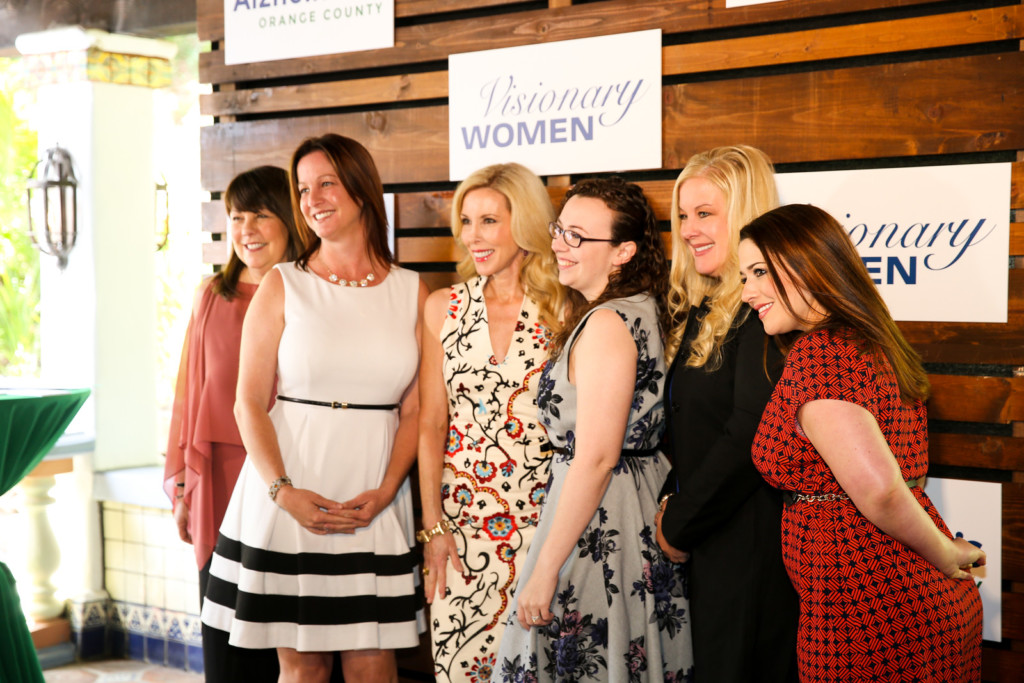 Caregivers are nominated in the following categories:
Youth/Young Adult Caregiver – Unpaid caregivers (25yrs and under) who provide regular care for a loved one with dementia.

Family Caregiver – Unpaid caregivers who are on the frontlines (Present or Past) of providing compassionate care to a loved one with Alzheimer's or a related form of dementia.

Professional Caregiver/Direct Service – Paid caregivers who are on the frontlines of providing compassionate care in the dementia field. This classification is appropriate for hospice workers, in-home care workers, RCFE employees, etc.

Administrative Professional – Individuals in licensed residential facilities, other care facilities, or who serve as administrative professionals in other service agencies to persons with dementia (i.e. hospice, in-home care, etc.).

Medical/Clinical Professional – Physicians, researchers, geriatric counselors, clinical social workers, geriatric nurse practitioners, care managers, case managers or other clinical professionals in the field of dementia care.
Nominations are now open through August 2, 2018!