MindFit OC
We are excited to offer education and programs aimed at improving brain health and reducing the risk of cognitive decline:
Mind Check 
MindCheck is a cognitive wellness screening that helps identify possible changes in cognition and thinking in a "first-step" approach to create a baseline for individuals and to identify those at risk for cognitive impairment. A screening contributes to early detection and treatment of cognitive decline. MindCheck is available by appointment, please call 844-435-7259 to schedule.
4 Weeks to a Better Memory*
This is an evidence-based 4-week memory training program, with 2-hour sessions each week, for healthy older adults with normal-aging memory challenges who wish to improve or maintain their memory ability. This program is not intended for people with a diagnosis of cognitive impairment, Alzheimer's disease or other forms of dementia.
MindFit Class: ""How to Keep your Brain Healthy & Lower Risk of Cognitive Decline"
A health education program based on the latest research from the Cleveland Clinic. This class identifies six pillars of brain health, reviews age-related changes in memory and learning, explores possible risks and threats to brain health, and outlines practical steps to protect brain health and lower risk of cognitive decline.
Brain Bootcamp*  (NEW!  Available beginning July, 2020)
A single 3-hour intensive evidenced-based class that teaches healthy brain lifestyles and enhances memory ability in just one day.  This class is not intended for people with cognitive impairment, Alzheimer's disease or other forms of dementia.
*Fee-based class for individuals for normal age-related memory concerns
Healthy Brain Club Education
Alzheimer's Orange County is excited to partner with Healthy Brain Club, a program of Irvine Clinical Research, to provide free community education events for the public. Led by Dr. Dung Trinh, Chief Medical Officer of Irvine Clinical Research and board member of Alzheimer's Orange County, these seminars and lectures will provide you with the latest in Alzheimer's research and healthy living science that can help you reduce your risk of developing dementia.
"Many people don't know there are things we can do in our own lifestyle, without taking a pill, to delay Alzheimer's. We are studying how some lifestyles can help reduce the risk for the disease."

– Dr. Trinh, Irvine Clinical Research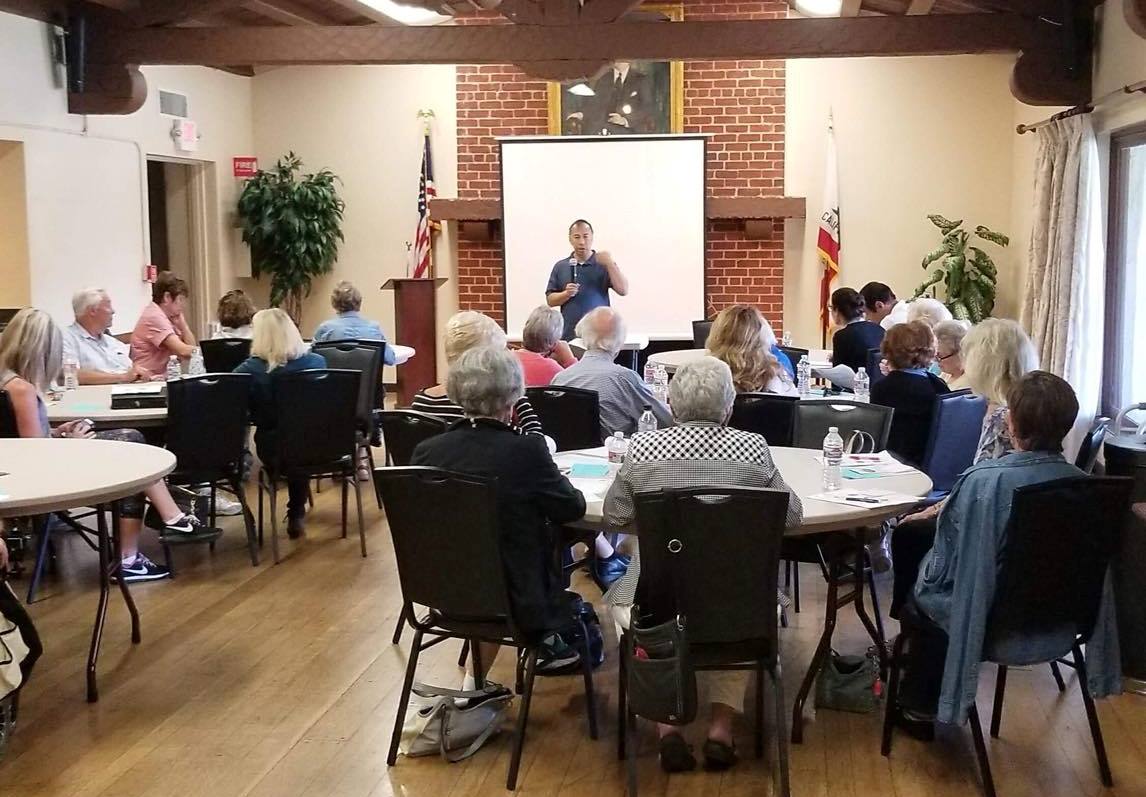 Most events are free and are offered throughout all Orange County. See calendar below for upcoming events.
Upcoming Community Events