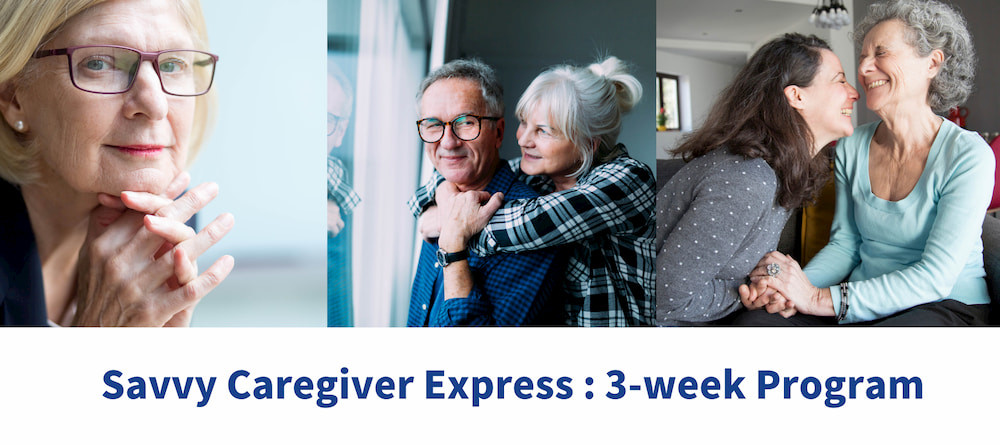 Savvy Caregiver Express
Family caregivers are a critically important part of the healthcare for individuals with dementia. To better equip family caregivers of loved ones in moderate stages of Alzheimer's disease and related disorders, we are offering a specialized free class series, entitled "Savvy Caregiver Express."
Savvy Caregiver Express: 3-Week Family Caregiver Training
Learn to be an effective caregiver with this evidence-informed program in which the caregiver will be trained in basic knowledge of dementia, skills to determine fluctuating abilities of your loved one, and attitudes needed to manage the challenges of caring for a loved one with Alzheimer's disease. The Savvy Caregiver Express Program consists of 6 hours of training broken down over 3 weeks, presented via Zoom.*
Those completing this nationally acclaimed course gain:
Care and understanding of the moderate-stage symptoms and their impact on caregiving

Skills to assess the abilities of their loved one with dementia

Essential self-care strategies
*If anyone is prevented from joining this group due to technology needs or challenges, please let us know if you need instruction, additional devices, etc. We may be able to help!
Upcoming Sessions
There are no upcoming events to display at this time.