On Saturday, March 23, 2019, nearly 350 people gathered at the Marriott Irvine Spectrum hotel to dine, dance, and donate funds to support the work of Alzheimer's Orange County.  Through ticket sales, sponsorships, live and silent auctions, and fund-a-need donations, our gala raised a total of $440,000.
The gala, themed "100% Local" celebrated our long-rooted history in the community and highlighted a key fundraising aspect of the event: that 100% of the funds raised stay local, to fund programs and services and support for local families battling Alzheimer's and dementia.
2019 Event Chairs
Lia Iacocca Assad • Leriza Panem-Baccus • Alison Hahn • Nelly Harris • Alaina Stamos • Jacqueline DuPont-Carlson, PhD • Debi Pavlik
Meet our 2019 Honorees
Lawrence Hartley
Volunteer Partner Honoree
Lew Webb (1934-2017)
Legacy Partner Honoree
Monarch Healthcare
Corporate Partner Honoree
Segerstrom Center for the Arts
Community Partner Honoree
Judy Binder
Philanthropy Partner Honoree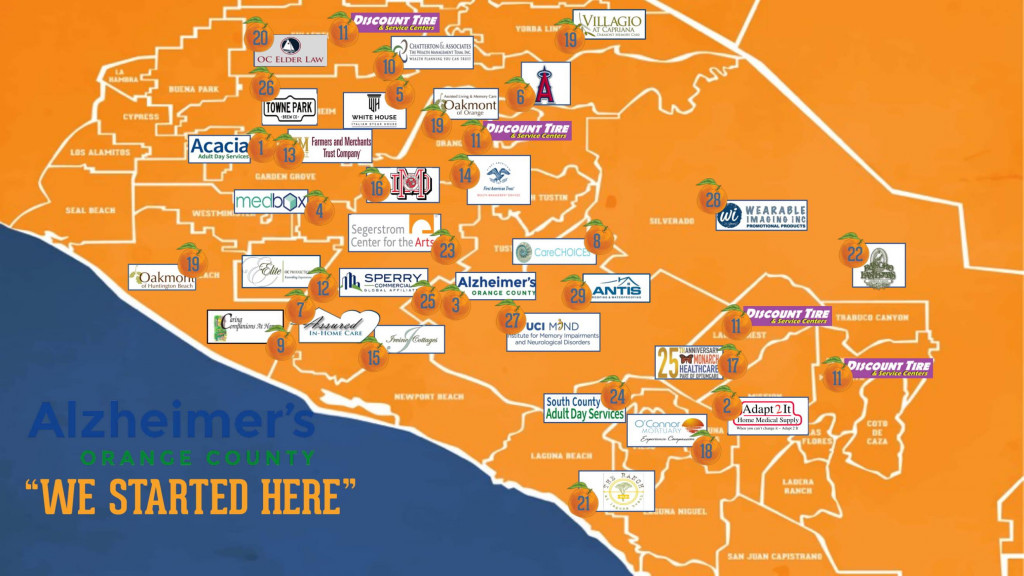 Thank you to all of our local community sponsors! So many of our partnerships are with local organizations, just like us. This year, in light of our 100% Local Gala, we wanted to spotlight our friends in the community, so we created the "We Started Here" map. Take a look at all of the great things that Orange County does.
Thank you to our 2019 Gala Sponsors
Diamond Sponsors
Lia and Victor Assad/ The Iacocca Family Foundation
Gold Sponsors
Addon Computer Peripherals • Antis Roofing & Waterproofing • Irvine Cottages • Judith Knell Binder Family Foundation • Kaiser Permanente Orange County • The Beaumont Family • The Webb Family • The Young Family • The Aitken Family
Silver Sponsors
Silverado Senior Living • Patrician Company • Squar Milner Financial Services/Sherry & Alec Abbott • Paul Hastings, LLP • OC Elder Law • DaVita/The Benner Family • Avanir Pharmaceuticals • Risk Strategies • Caring Companions at Home • CareChoices • AngelsBaseball • Sidney Peterson • Golden Coast Senior Living, Inc.
Underwriting Sponsors
Mobile Bidding Underwriter: Farmers & Merchants Bank
Bar Underwriter: PAU Maui Vodka
Silent Auction Underwriter: Chatterton & Associates
Valet Underwriter: Oakmont Senior Living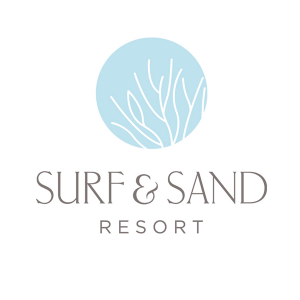 Thank you Surf and Sand Resort for your support of our 2019 100% Local Gala.
Join us next year March 21, 2020, as we celebrate our 21st Gala at Balboa Bay Club.