Over 200 people joined us to welcome the Holiday season and enjoy the 2020 Memories in the Making® (MIM) program on display at our annual Holiday Open House. But the art wasn't the only thing telling a story. 
We talked to some of the MIM participants featured at the open house to talk about their thoughts on the program.
"You come here, and you can talk to everybody else whose doing this and see what they've done, and it's exciting," said Steve Heins, one of the collection's featured artists. 
Heins, a former Disney engineer, and three-year MIM participant talked about the talented artists that were featured, many of which have dementia.
"It's amazing how many good artists there are in the Memories in the Making. There's fantastic stuff out there because when you look at it, you're right there with the artists because they've done such a good job. You know, these people are artists, and they don't realize how good they are."
Like most artists, Heins, who has been going on boats since he was nine, draws experience from what's familiar to him. His featured piece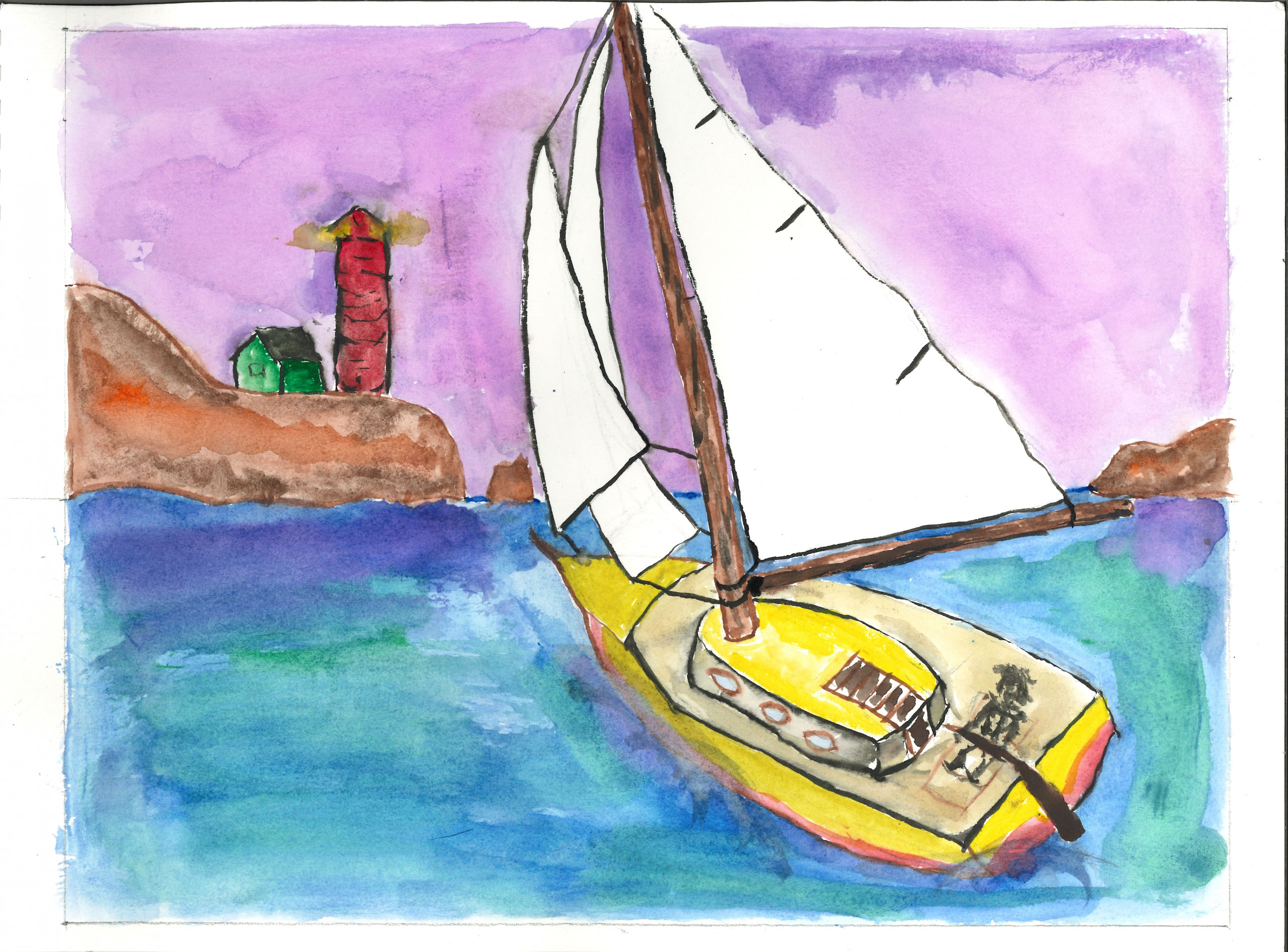 "Out to See" depicts a yellow ship sailing out to the ocean, but the painting itself carries a much deeper meaning.
"Sometimes, it feels like you're stuck here in one spot, but the ocean to me kind of says you're going out in the world out there."
His explanation behind the inspiration of the painting highlights one of the foundational goals of the program –to provide a meaningful activity for persons with dementia while focusing on creative expression as a form of communication. 
When asked how we would like to see MIM develop in the future, Heins had a clear answer.
"Getting as many people involved as possible, because it will make a difference in their life. They'll all of a sudden realize that they have a talent, or they can appreciate something to work on. And if you find something that you can work on and do at home it gives you something to do. It gives you a creative release."
Russell Allbright, a former stone carver and current Memories in the Making participant featured at the open house shared similar thoughts when discussing who can benefit from the program and how it helps him.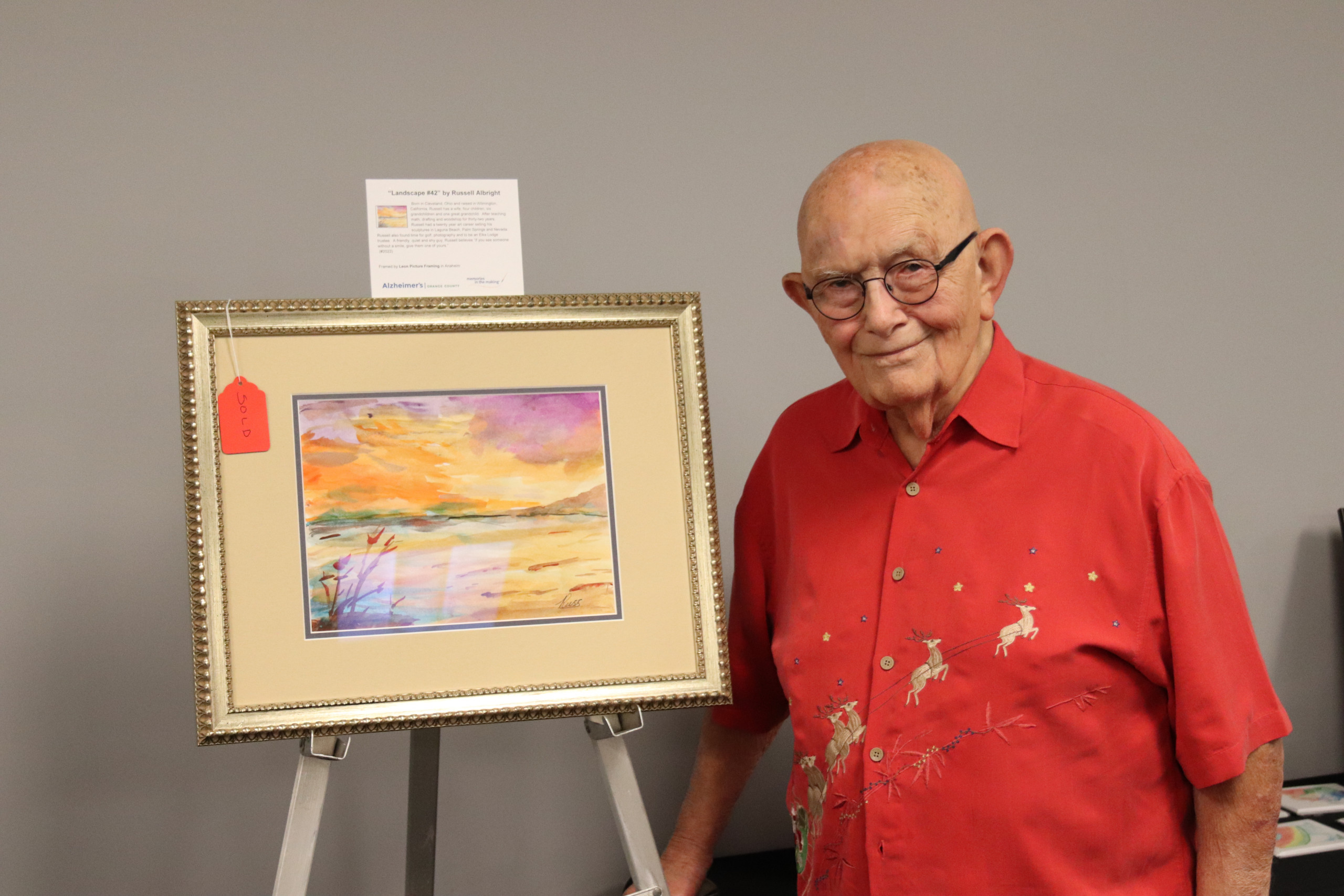 "It's a good program for anybody that has been stated to have MCI (Mild Cognitive Impairment) all the way up to full Alzheimer's. [It] helps me keep interested. It gives me something to do that day and has brought me back to do watercolors. You're not expected to make a Rembrandt you're just supposed to enjoy the show, and that's what the whole thing is about." 
---
The over $2,000 raised from art purchased at the Holiday Open House will benefit critical programs and services for our Alzheimer's community, including Memories in the Making. To learn more about the program and to register for future Memories in the Making Facilitator training sessions, please visit: https://www.alzoc.org/services/memories-in-the-making/. 
View more of the art featured at the Holiday Open House below.