In-Home Care: What to look for
For seniors who need assistance at home with their daily tasks and needs, or for families who are in need of extra help caring for their loved one but are wary about trying placement, in-home care can be a great resource.

What is in-home care?
In-home care is a form of alternative care in which a hired caregiver provides their services in the comfort of the care recipient's own home. There are both clinical and non-clinical forms of in-home care that allow seniors to manage their health in the aging process while still retaining an enriched, high-quality lifestyle. Over seventy percent of those with memory disorders are cared for at home, and over thirty percent of in-home care recipients overall have Alzheimer's disease.
If you are considering seeking in-home care services, it is important to know what level of care the person with memory loss requires. There are two levels of in-home care, which are:
Home Care

, or the

social model


This level of care is suited for those who need daily supervision, socialization, and assistance with their everyday activities. Also known as "custodial care," the social model can be provided by non-medical workers.

Home Health Care,

or the

medical model


This is a higher level of care than the social model, intended for those in the later stages of Alzheimer's or other forms of dementia, or who have another secondary medical condition that requires higher medical care like nursing.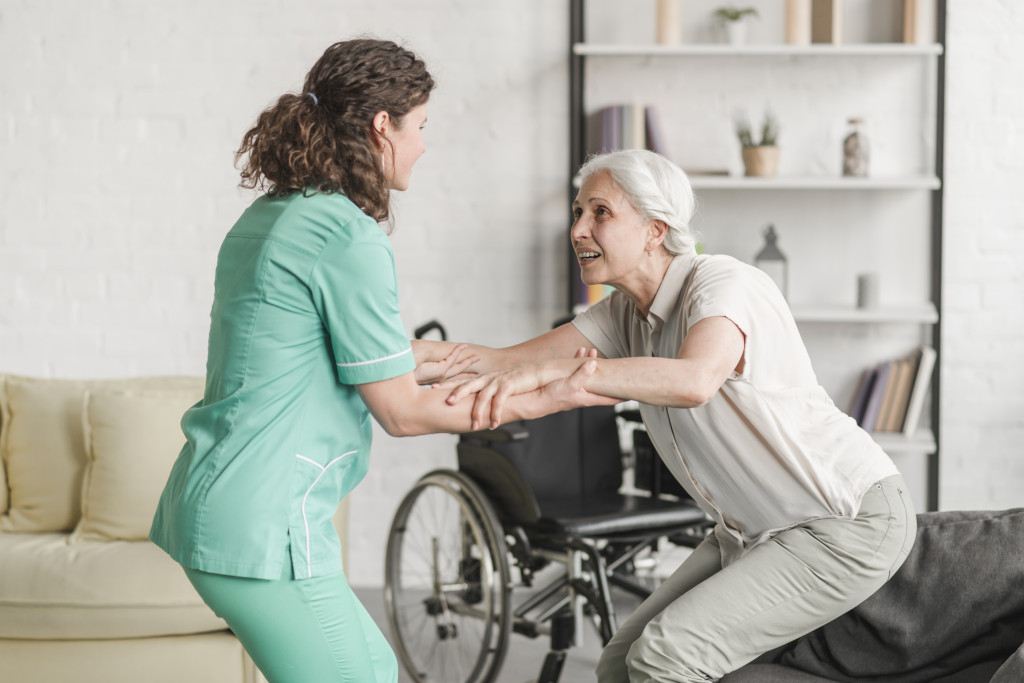 When you are sure of the level of care that your loved one needs, the next step in making this change is deciding whether you want to contract with a home care/health care agency, or hire a private caregiver. The costs of a private caregiver tend to be less expensive than that of an agency, but that also means more responsibility on your part for interviewing, hiring, overseeing and monitoring the care. Licensed agencies also carry liability insurance policies that can offer extra protection; in the end, it is up to you and your family to decide what is best route under the current circumstances.
When you are in a position as an employer, it is important to interview the potential caregiver to see if you meet each other's needs. Ask about the person's work history, special skills and training, their motivations for entering the caregiving field, as well as any other important inquiries. Communication is important, even in this beginning stage – be sure to say everything that must be said, from the rate of pay, requests for a criminal background screening, to your expectations.
If you are still unsure of how to move forward in finding an in-home care provider, Alzheimer's Orange County offers a referral service to help caregivers and their loved ones explore their options for alternative care, and to choose the method of care best suited to their needs. Alzheimer's Orange County has a Preferred Providers list for in-home care services, recommending only the agencies that meet the following criteria:
The agency has been in business for at least two years and is licensed by the State of California

All direct care staff are employees of the company and have been trained in no less than four hours per year on dementia specific intel

All direct care staff are registered with the State of California

All direct care staff have passed a DOJ Live Scan (criminal background) check prior to serving in a home

The business carries a current professional liability insurance policy, general liability policy, and worker's compensation policy
Choosing a method of alternative care is a big decision, and should be done with patience and mindfulness to the needs of the person with dementia. To learn more about what care options are right for you or to request a referral, please call our Helpline at 844-HELP-ALZ (844-435-7259) to speak to one of our care consultants.