According to a 2016 report by the Orange County Aging Services Collaborative, more than 1 in 10 Medicare beneficiaries in Orange County over the age of 65 were treated for dementia in 2014. Many of these residents required special care from home health care workers, hospice and palliative care professionals, and/or nursing home or residential care facilities. Clearly, there has been a rising demand for a person-centered approach in dementia care in order to properly address the needs of the aging population and improve the quality of life for those touched by dementia.
Alzheimer's Orange County has recently achieved a very special goal – to develop a "Dementia Capable" certification program where professionals can become certified to serve individuals with dementia. Our person-centered curriculum for dementia care took place at St. Joseph's Home Health, whose professional staff of home health and hospice workers became certified to better serve individuals with dementia.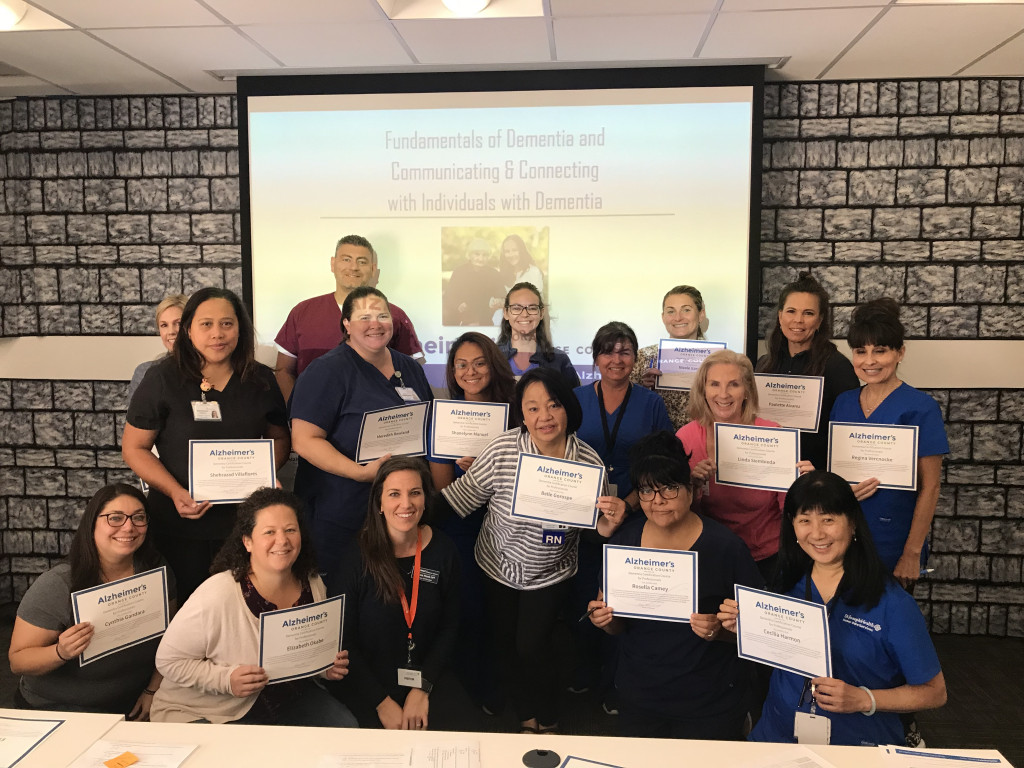 Pictured above: Staff members of St. Joseph Health Home Care and Hospice Services after finishing Alzheimer's Orange County's pilot 6-week Home Health & Hospice Dementia Certification Course. 
Throughout this 12-hour in-depth course, staff dedicated their time to learning more about the fundamentals of dementia and how to best care for and support their home health patients, hospice patients, and family caregivers impacted by dementia. Well done!