Alzheimer's Orange County is committed to helping professionals improve their knowledge and skills, build stronger teams and deliver better care and services to people with dementia and their families. Our training and education programs are geared towards professionals who care for individuals with dementia, as well as professionals who want to effectively serve clients or patients who have the disease.
Our programs and presentations are appropriate for all professionals, including facility administrators, nurses, physicians, occupational therapists, physical therapists, social workers, first responders, insurance agents, financial advisors, attorneys and more. Many of our programs offer Continuing Education Units (CEUs).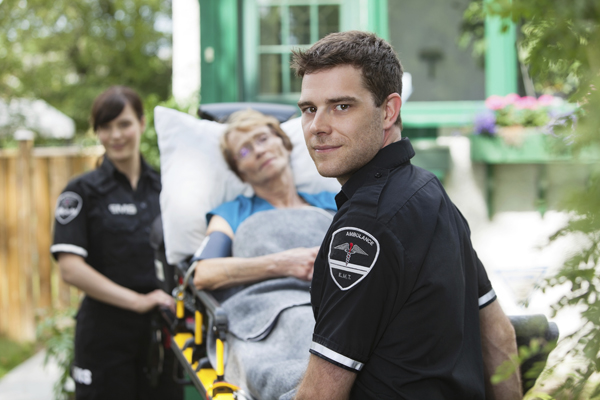 QUARTERLY TRAINING
Saturday, February 3, 2018
Train Your Staff:
Free CEU Dementia Care Modules
Each course offers 1 CEU:  NHAP. RCFE
Best Friends™ Approach to the Holidays
The holiday season can be a time of connection and meaning for families, but also a time of loss and stress for family care partners. Learn how to use David Troxel's Best Friends™ Approach to create meaningful holiday moments for the person with dementia, navigate family relationships, and make the holiday season a good time to encourage greater planning and use of services.
RCFE/BRN CEUs available!
Monday, November 6  |  9:00 a.m. – 11:00 a.m.

Laguna Country United Methodist Church
24442 Moulton Pkway
Laguna Woods, CA 92637
Registration at 8:30 a.m
Monday, November 6  |  2:00 p.m. – 4:00 p.m.
Buena Park Senior Center, Heritage Hall
8152 Knott Ave.
Buena Park, CA 90620
Registration at 1:30 p.m
Other Professional Trainings:
First Responder Training:

First responders can learn how to enhance the effectiveness of their encounters with affected individuals. Designed for law enforcement officers, paramedics, firefighters, disaster relief personnel, neighborhood watch groups, and other first responders. For more information, contact Kari Walker at

kari.walker@alzoc.org

.

Memories in the Making Training:

Memories in the Making® classes are led by AOC trained art facilitators who provide a safe and validating environment for the artist to express themselves.

Learn more here

.

In-Person Training and Workshops: We provide in-person training classes and workshops that are tailored to meet your unique needs – from caring for people with Alzheimer's disease to working with clients or patients who have the disease. The fee for in-person professional training is $250 per presentation hour. Specialized packages can be developed that combine free online training with fee-based live workshops. Call us to learn more about in-person training at 949-955-9000.