South County Adult Day Services
South County Adult Day Services is a licensed Adult Day Center providing both social and healthcare programs to South Orange County's elder adults and adults with disabilities.
Socialize with friends
Our Adult Day Center is a welcome place for all in OC
Social day care services
A warm, friendly environment for all to come and safely enjoy our services and programs together.
Engage in physical activities
A variety of exercise and wellness programs
Work out and stay active
Use the gym facilities, do group yoga– we have just about everything to help you stay active.
Get the expert care you need
Healthcare services from our licensed professionals
Comprehensive Healthcare
Nursing, supervision, medication management and personal care administered by our licensed nurses or therapists.
Participate in fun hobbies
Recreational and creative programs available to everyone
Choose from a variety of art and music programs
Our activities are available to stimulate your mind, body and soul
South County Adult Day Services
South County Adult Day Services was started by Age Well Senior Services over twenty years ago and has been one of the few licensed adult day health care centers providing much needed services to those in South Orange County. In June 2016, Alzheimer's Orange County took over operations of the program. Under the new management, South County Adult Day Services has flourished and moved into a brand new, remodeled facility.
With over 20 years of experience serving the local community, we are prepared to meet the needs of our participants and families by offering daily socialization, health services and resources, and other services as needed.
We accept private pay or Medi-cal through Cal Optima. Sliding scale payments or scholarship arrangements can be made.
What we offer:
Nutritious breakfast, lunch and snack

Comprehensive healthcare (nursing, supervision, medication management, and personal care as needed)

Activities & Exercise (recreational and creative programs to meet every person's needs; Arts and music programs; therapeutic activities)

Comprehensive therapy (maintenance physical therapy, maintenance occupational therapy, and speech therapy)

Medical supervision for those who have physical and cognitive impairment

Opportunities for social interaction with peers

Round trip transportation
Family Caregiver Support Group
If you are a family caregiver for a person with dementia, Alzheimer's, Parkinson's, or other long-term medical conditions, this informal meeting offers resources for problem solving, educational information, as well as emotional support. It is a place where people can share their experiences and feelings and hear from others in similar situations.
You are not alone on this journey. Come as you are and meet other caregivers with related concerns.
The group is open to the public at no cost. Respite care may be available upon request. For more information please call
(949) 855-9444 and ask to speak with a social worker.
Memories for Military Wall
Located at South County Adult Day Services in Laguna Woods, the new Memories for Military Wall is a beautiful tribute to our country's veterans and military for their service and sacrifice.  Commemorate your loved one's service by immortalizing their name, rank and years of service on a plaque displayed on the Memories for Military Wall.
Click here to learn more.
Calendars
Our location
Contact Us
Hours of service: M-F 8am – 4:30pm
South County Adult Day Services
24260 El Toro Road
Laguna Woods, CA 92637
Phone: (949) 855-9444
Fax: (949) 855-4093
Please contact us for a tour or more information.
January 1, 2019, Tuesday | New Year's Day
January 21, 2019, Monday | Martin Luther King Day
February 18, 2019, Monday | President's Day
May 27, 2019, Monday | Memorial Day
July 4, 2019, Thursday | Independence Day
September 2, 2019, Monday | Labor Day
November 28, 2019, Thursday | Thanksgiving Day
November 29, 2019, Friday | Day After Thanksgiving
December 24, 2019, Tuesday | Christmas Eve
December 25, 2019, Wednesday | Christmas Day
December 31, 2019, Tuesday | New Year's Eve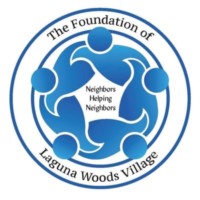 Our R&R Respite program was funded by the Alzheimer's Foundation of America (AFA).