Start A Club
Teens4ALZ is a program where young adults, like you, can make a difference in the fight against Alzheimer's and dementia in Orange County.
Raise awareness in your community about Alzheimer's disease and memory loss
Spread the word about Alzheimer's Orange County (ALZOC®) resources and education classes
Start a Walk4ALZ team for your school
Hold a fundraiser at your school to support the thousands of people in Orange County living with Alzheimer's disease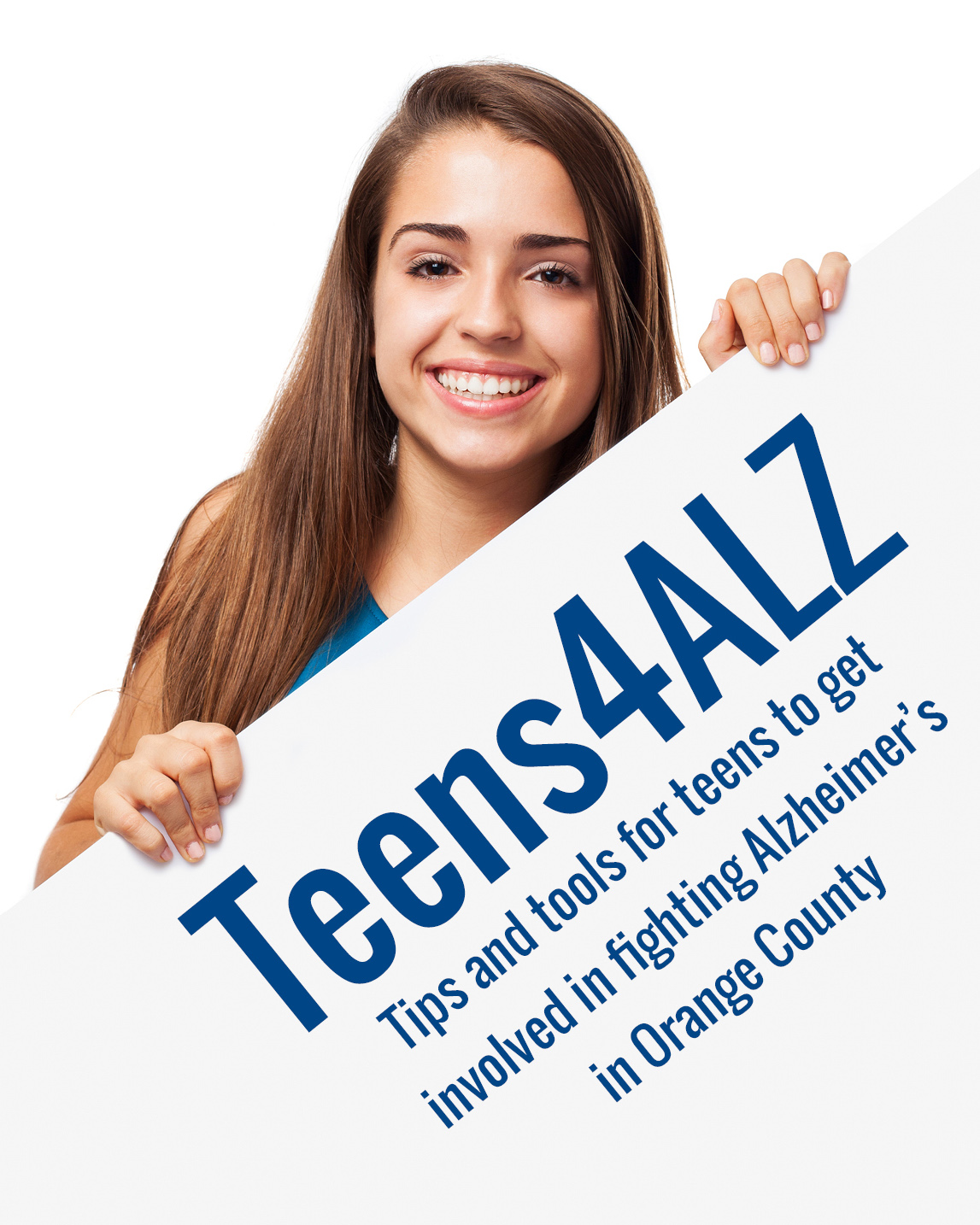 How Alzheimer's Orange County Can Support Your School's Club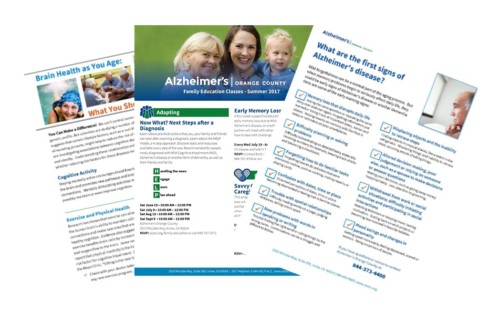 • Speakers available for in-person education presentations
• Volunteer opportunities
• Educational materials and handouts
• Fun promotional items for special events
For more information contact: learn@alzoc.org
Join Walk4ALZ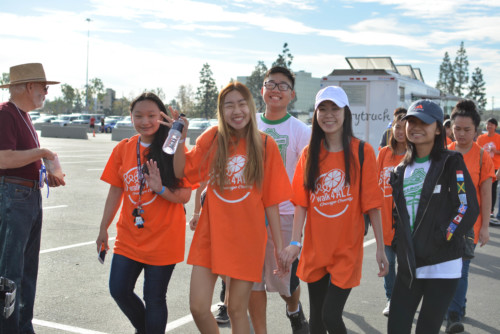 Join Walk4ALZ, Orange County's largest movement for Alzheimer's, where every year over 12,000 people come out to walk and raise funds for this devastating disease.
Start your own team and enlist your family and friends in the fight against Alzheimer's, or volunteer to help us run a successful event for the thousands who are attending.
Save the Dates – 2020 Walk4ALZ and Run4ALZ
Learn more at: www.alzoc.org/walk
The Future of Dementia and Alzheimer's Disease
By 2025, the number of people age 65 and older with Alzheimer's disease is estimated to reach an alarming 7.1 million. By 2050, the number of people age 65 and older with Alzheimer's disease may nearly triple, from 5. 1 million to a projected 13.8 million.
Cool Volunteer Opportunities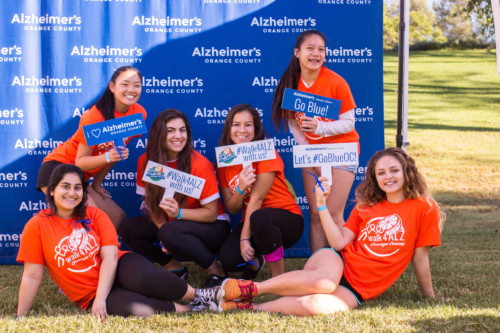 Reach your community service goals by volunteering for Alzheimer's Orange County's Walk4ALZ. For more information, contact volunteer@alzoc.org.
Discussion Group for Young Adults
Dealing with dementia at home? Looking to connect with others sharing a similar experience?
Family members with dementia
Stress caused by caring for a person with dementia
How to cope
For more information, contact Kathy Carchidi at 949-757-3758