It rained today. It rained all last night. I enjoyed the sound of rain so much that I actually pulled it into my dream last night. In my dream, I was on the rooftop of a parking structure – enjoying the rain and soaking it all in. Jenny, my wife, was there as well. The rain flooded the structure and we were wading into knee-high water, but it didn't matter – because it was raining. The raindrops were to be celebrated. Perhaps this drought made us aware of the treasure that is the rain. Perhaps it's the positive memories I had with my children during the rainy seasons when they were younger. When the kids were young –Jonathan was around nine years old and Lizzy around five– rain brought excitement. The bigger the rainstorm the more we were excited. Why? It was our opportunity to create paper boats! An opportunity to show off our skills and let our boats float along the street's gutter in a boat race between the three of us! Jonathan's boat was usually very sleek and fast. My boat – well it was just "OK" – it's the same paper boat I've been making since I was five years old in Vietnam. I made my same paper boats when it was raining in Vietnam, actually – flooding for weeks in Vietnam, and watching the paper boats float in the flood. Lizzy's paper boat – well, those were in trouble but hey not too bad for a 5-year-old!  I remembered those exciting moments of doing the "Count down" before the three boats were let loose along the gutter of the street. "5, 4, 3, 2, and…..1 !!!" The paper boats were let loose and floated along the side of the street with the fast rushing waters while the rain was soaking down on the 3 of us. We ran along the sidewalk, following our paper boats as they rushed and what seemed like a paper boat Olympic race competition. We loudly cheered our boats on! And when one of the boats got snagged in a small pile of tree branches or a rock – it was like the world was crashing on the owner of that boat, while the others cheered on their potential to win in the paper boat race!
I replayed this positive memory today as it rained. Jonathan is 24 now and Lizzy is 20 years old. That was literally 15 years ago, and I replayed this memory as if it occurred last night. I enjoy this memory so much. I've asked myself – what would I trade for this memory? How much is this precious memory with my children worth? Would I give up a memory like this for money? Or gold? For Bitcoins?
Never.
A precious memory of a paper boat race in the rain with my kids when they are young toddlers – wow. I would never trade this precious memory for the world. Nothing can replace a precious memory that we have with our loved ones!
Because the truth is – when we are at the end of our lives – the only thing we have left are our memories. Those precious memories are stored up like money in a retirement account. Those precious memories of our loved ones, our childhood, our siblings, our parents, the tough and rough times in our lives, our "big life memories" such as our first date, our first kiss, a wedding, a high school graduation, landing that first job or a big promotion at work.
That is all we have left at the twilight of our lives: our memories.
Unfortunately, there exist a "memory thief."  It's called Alzheimer's disease. This thief steals the only thing we have left that's precious at the end of our life – our memories. This thief steals our life from us – every experience we have gone through, the highlights and lowlights of our lives. The love we have experienced, the hands we have held, the hugs we gave and given to us.
This thief is responsible for the number three cause of death in Orange County.
We at Alzheimer's Orange County have a mission. We are suited up, armored up, to fight a war against the Memory Thief.  The battle wages as victims of memory loss and their families show up at our doorstep. When mothers, fathers and grandparents come to us wounded – robbed of their precious memories, we offer support groups, one-on-one "Care Sessions", educational classes to assist with their journey, to bandage the wounds, to strengthen their mind, and if needed, to carry their stretcher at the end of their journey. We exist to do what we can, to fight this fight to preserve the most precious "asset" we all have: our memories.
Do not travel the road of Alzheimer's alone. Do not fight the battle alone. Alzheimer's Orange County is here. We have resources. We have specialized skill sets and are trained to help you and your family through the journey of Alzheimer's and related dementia. We are your "battle-hardened army" standing by you to do what we can, do what we must, to preserve the memories of your loved ones and ours.
Personally, I am fighting to preserve my memory of the "paper boat race" with Jonathan and Lizzy. And at Alzheimer's Orange County, we want to preserve the memories of your own version of the "paper boat race" with your families.
Dung Trinh, MD
A foot soldier of Alzheimer's Orange County
About Dr. Dung Trinh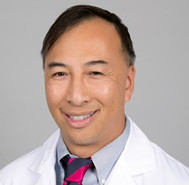 Dung Trinh, MD is the Chief Medical Officer of Irvine Clinical Research and Astiva Health, a former Board Member for Alzheimer's Orange County, a physician with Memorial Care and a medical missionary with TongueOut Medical Missions. He is a keynote speaker, best-selling author, and health educator who speaks throughout Orange County on various preventive health topics.
 About Irvine Clinical Research
Irvine Clinical Research (ICR) is an independent research center in Orange County that studies how well investigational medicines can prevent or treat illnesses. All study-related services and study medications are available at no cost. ICR delivers clinical research opportunities and solutions to participants and sponsors and offers all study-related medical care and medications at no cost to qualified participants. Learn more at https://irvineclinical.com/.