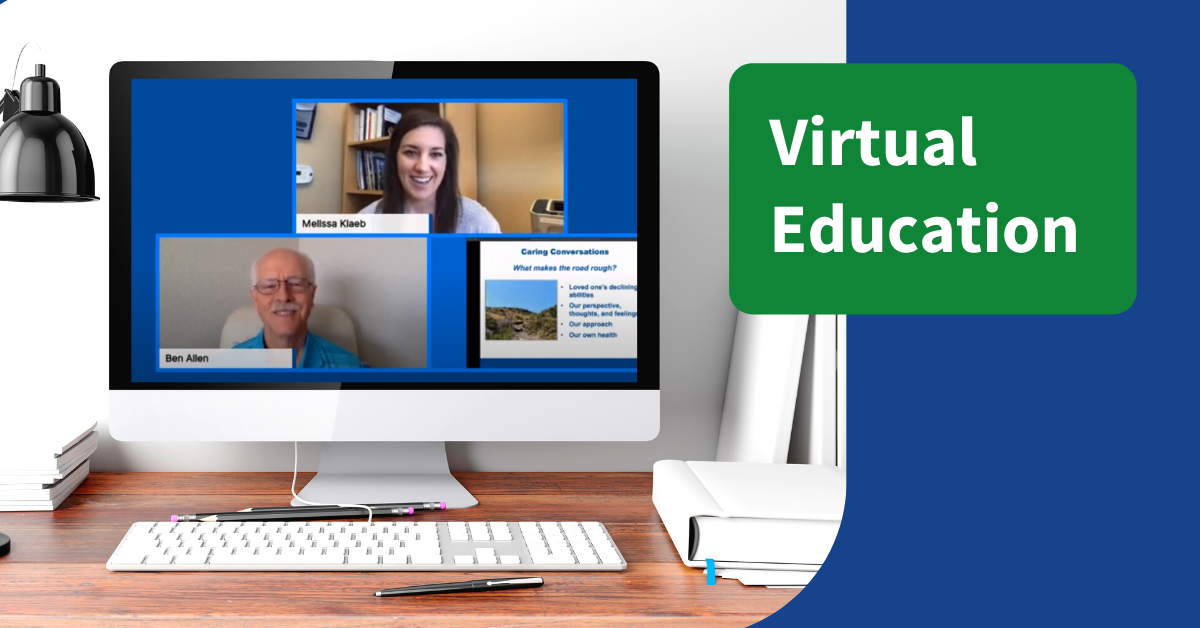 Brain health matters. Our MindFit OC program can help.
Watch our library of courses to learn tips and techniques to improve your memory ability, discover threats and risks to your brain health, see what you can do to minimize your risk of developing cognitive impairment and more.
How Important is Sleep for Brain Health? Unpacking the Power of Sleep and Tips to Improve your Rest
Watch this recording of a special course to learn how sleep affects the brain, how much sleep and what kind of sleep adults need for optimal health, and how to develop your own sleep hygiene for better brain function.
Exercise Your Mind: An Interactive Time of Memory Teasers
Challenge your brain! Watch a discussion of ways to practice improving memory.
Exercise for Brain Health
Learn the important roles that physical and mental exercise has in maximizing our brain health.
Feed your Mind: Nutrition for a Healthier Brain
Understand age-related changes in memory and learning and learn how nutrition and diet impact your cognitive health. Learn what foods you should eat and what foods you should avoid for a healthier brain and body.
Read our Eat Right For Might – Nutrition for a Healthier Mind to learn more about the impact of food on brain health.
How to Keep your Brain Healthy & Lower Risk of Cognitive Decline
This informative presentation is based on the latest research from the Cleveland Clinic identifies six pillars of brain health, reviews age-related changes in memory and learning, explores possible risks and threats to brain health, and outlines practical steps to protect the brain.
Memory Tricks and Teasers
Learn about memory and techniques that can help improve it.