Learn about the impact food can have on brain health and what kind of foods can contribute to a healthy mind in this article.
Originally published in Village Breeze magazine and written in collaboration with Laguna Woods Village Social Services.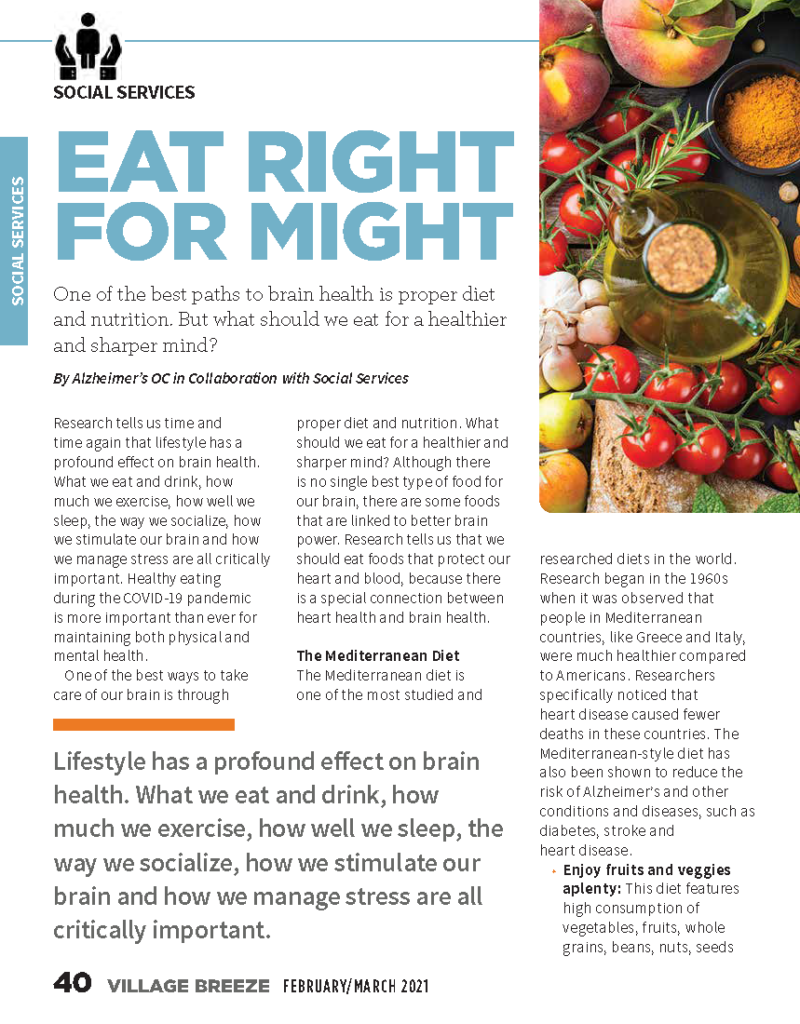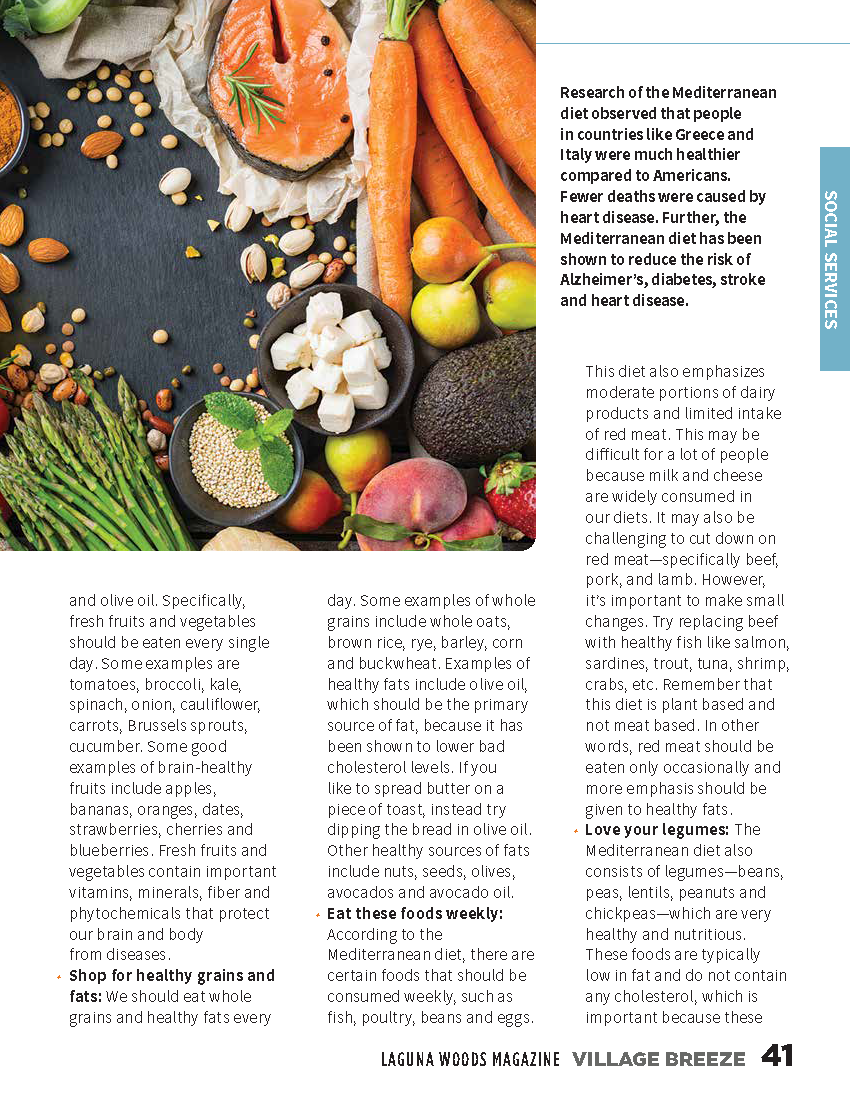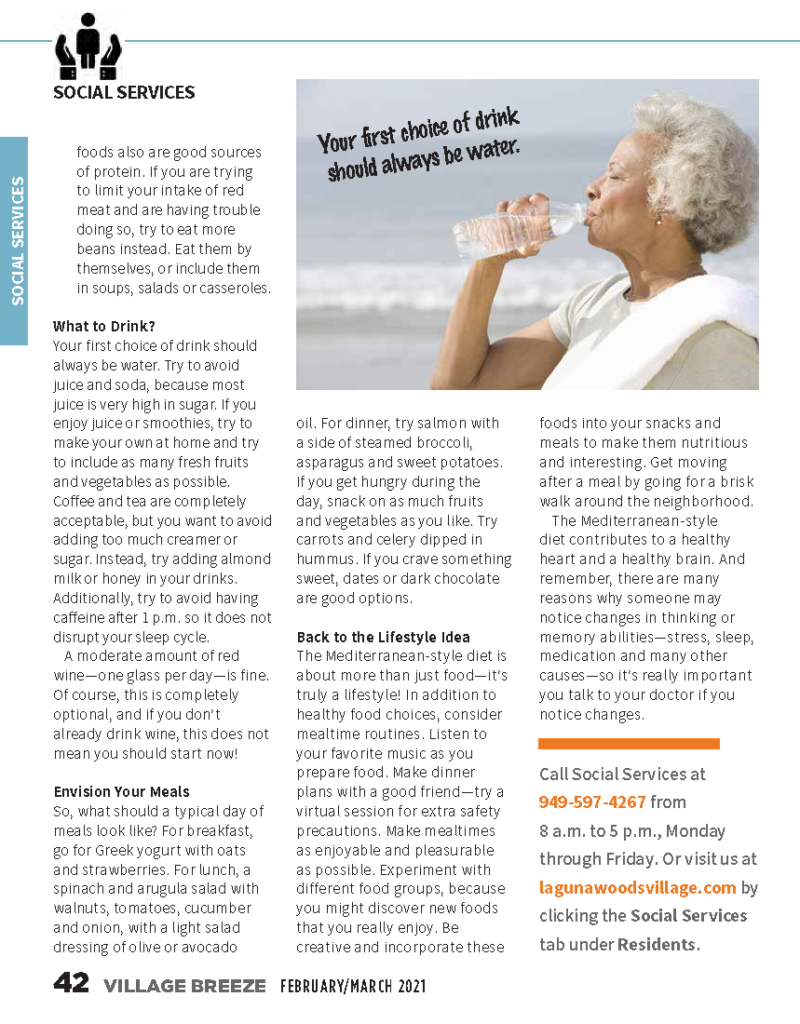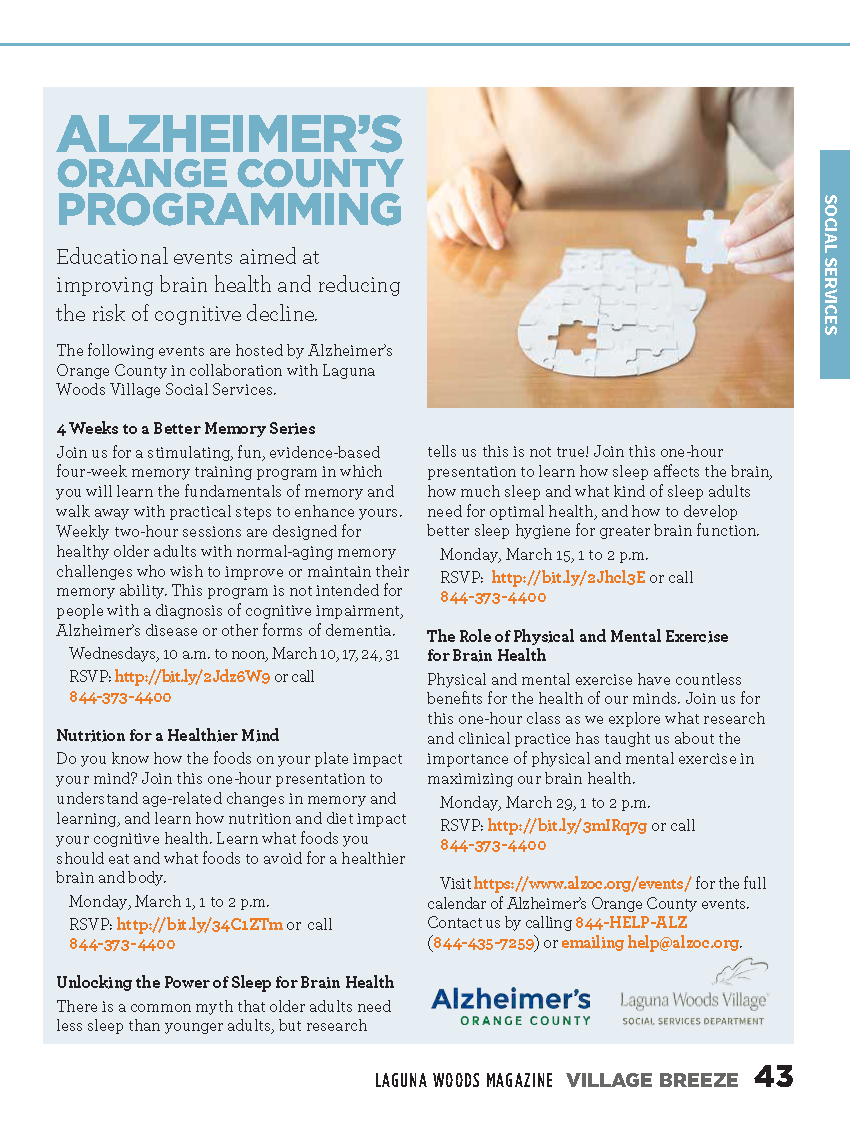 Learn more about our MindFit OC brain health programs, events and more here or visit alzoc.org/brainhealth.
Download a PDF version of this article here.